A bike engineer with a passion to ride!
Building custom bikes to fit the rider like a glove.
TWOSIXBIKES is a small custom bike company located in Mesa Arizona. We started out welding and building frame parts for high end frame manufacturing companies. As riders we are always striving to build the best bike frames possible. Custom heat treated 6000 series aluminum frames. Whether it's urban, dirt-jumper, or trail we can make geometry tailored to your specific style, size, and needs. Every part of the bike frame is hand crafted right here in Mesa, Arizona! If you want to know more contact us with any questions about building a full custom bike frame. We have future plans to make some off the wall titanium dirt-jumpers and 29'ers so stay tuned by following us on Facebook.com/Twosixbikes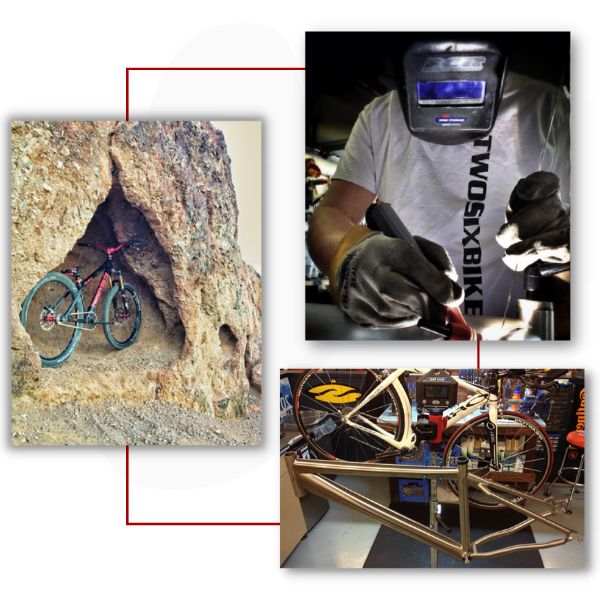 Two Six Bikes started in Mesa Arizona, but our founders always had a dream. We are on a mission to build custom bikes for riders around the world. We build only products we love and ride ourselves. We provide a custom experience for our customers and want to change the world by getting more people to ride their bikes and loving every trip.
Small rider-owned company building Custom DJ/Urban/Trail frames to order with attention to detail.
Each frame is built by the Owners! Aerospace Certified Welding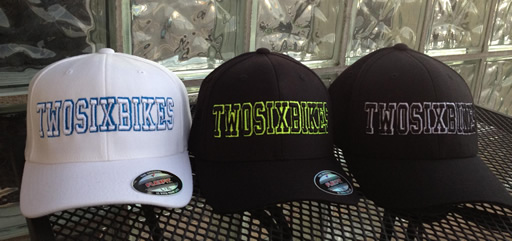 HAT W/PRINTED
LETTERING $25.00
HAT W/STITCHED
LETTERING $35.00